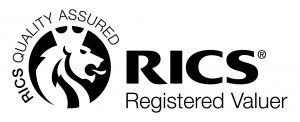 Patricia Jansma gecertificeerd register taxateur is an independent art and antique valuation firm based in Amsterdam, The Netherlands.
Patricia Jansma is a registered and certified appraiser of art and antiques with the Dutch Federatie TMV (Dutch Federation of certified appraisers, brokers and auctioneers in movable assets) and is a RICS (Royal Institution of Chartered Surveyors) registered and regulated art and antiques valuer. She is the co-author and editor of Federatie TMV curriculum for auctioneers.
The company provides independent valuations of art and antiques for insurance purposes; for probate in order to assess inheritance tax and family division; to prepare for a planned sale or purchase; for internal use; and for administrative- and policy purposes. Patricia Jansma also is a valuable advisor and sparring partner with valuation- and claims settlement issues.
Specialisms: Dutch fine art 1800-now, the Dutch interior 1500-now, historical objects, large scale art in public places, and objects in the cultural heritage realm.
Clients include the Dutch Cultual Heritage Agency of The Netherlands, private persons, companies, cultural organisations, Dutch museums and Dutch municipalities.
The standard fee for an appraisal starts at 120 euro an hour (21% VAT included). For larger projects a different fee may apply. For appointments outside Amsterdam, additional costs may apply.
For m
ore information please call: +31(0)20 639 3300 (T) or  +31(0)6 20 731 642 (M) or email p.jansma@chello.nl .
Valuations are done in Dutch, English and Spanish.
Save
Save
Save
Save
Save
Save
Save
Save
Save
Save
Save
Save
Save
Save
Save
Save
Save
Save
Save